Founded in 1979, CALZAVARA has been in the machinery for vegetable and flower growing sector for more than 40 years.
Being the reference point for the study, realization and installation of nursery and horticulture machinery.
Automatism, simplicity, organization.
We automate and simplify the production processes within companies in the nursery and horticulture sector.
We produce our nursury and horticulture machinery with precision, passion and quality.
The important thing is to be able to provide our customers with solid and reliable machines that last over time and accompany them in their daily work.
Nothing is left to chance.
We serve the best floriculture and horticulture nursery firms with ready solutions from our catalog or specifically made ones.
We provide everything that is necessary for companies in the horticulture and floriculture sector, to achieve their business objectives in the best possible way.
We follow our Customers step by step during the organization of the production process and the installation of the machinery.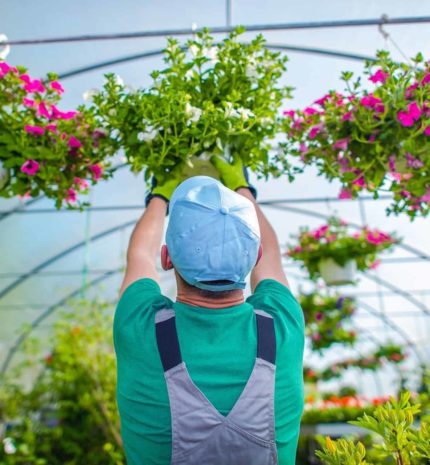 We have always dedicated high quality and maximum professionalism to our Customers.
40 years of study, passion and internationalization, lead us to where we are today.
Our machinery and equipment are born, have been developed and are continuously updated and innovated, thanks to continuous study from within the sector.
The solutions we make satisfy Customers from all over the world.
Potting machines, grinding mills, mixers, conveyor belts and all the other equipment, are designed and produced entirely by us,
to be valid, precise and reliable instruments,
such as to make our Clients' work easier, more rational, faster and more satisfactory.
CALZAVARA, 40 YEARS OF PASSION FOR THE FLORICULTURAL AND HORTICULTURAL SECTOR